International Markets Business Unit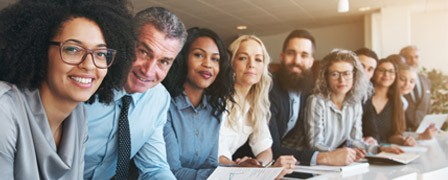 The International Markets Business Unit comprises the activities conducted by:
ČSOB and ČSOB Poist'ovňa in Slovakia
K&H Bank and K&H Insurance in Hungary
UBB and DZI Insurance in Bulgaria
Key data
Market position in 2021*
 
Hungary
Slovakia
Bulgaria
Bank branches
198
123
168
Insurance network
Various channels
Various channels
Various channels
Customers (millions)
1.6
0.8
1.5
Loan portfolio (in billions of EUR)
7
10
4
Deposits (in billions of EUR)
10
8
6
Market shares
- Bank products
11%
11%
11%
- Investment funds
12%
7%
10%
- Life insurance
3%
3%
22%

- Non-life insurance

7%
5%
12%
* Market shares and customer numbers: based on own estimates; when calculating the figure for customer numbers, account was taken of the overlap (roughly estimated) between the various companies in the group. Share for traditional bank products: average estimated market share for loans and deposits. Market share for life insurance: guaranteed-interest and unit-linked products (combined). 
Specific objectives
La nouvelle stratégie du groupe implique un certain nombre de défis pour tous les pays de la division:

Le développement de nouvelles propositions uniques 'bancassurance+'
La poursuite de la mise à niveau digitale de notre modèle de distribution- La mise en place de processus 'straight through' évolutifs
L'augmentation des capacités en matière de données et d'intelligence artificielle, afin de pouvoir proposer de manière proactive des solutions pertinentes et personnalisées.
L'élargissement sélectif de nos activités pour entrer dans le top 3 des banques et le top 4 des assureurs.
Dans tous les pays, nous nous engageons toujours dans une démarche socialement responsable. Nos domaines privilégiés sont la Responsabilité à l'égard de l'Environnement, la Familiarisation aux questions financières, l'Esprit d'entreprise et la Santé.

Objectifs spécifiques par pays:

En Hongrie, nous voulons être le leader incontesté en matière d'innovation. Afin d'augmenter la rentabilité, nous y misons sur la croissance des revenus, à la faveur d'efforts de prospection soutenus dans tous les segments bancaires et en intensifiant la vente croisée. Nous stimulons également une croissance vigoureuse de nos activités d'assurance, à la faveur surtout des ventes dans les agences bancaires et, pour ce qui est des assurances non-vie, par l'intermédiaire de courtiers (en ligne) et d'agents.
En Slovaquie, nous comptons poursuivre la forte croissance enregistrée dans les produits stratégiques (crédits logement, crédits à la consommation, financement PME, leasing, assurances), via notamment la vente croisée aux clients existants du groupe et les canaux digitaux. Les autres priorités sont la vente de fonds et l'augmentation des revenus des commissions.
En Bulgarie, nous misons, côté bancaire, sur une forte augmentation de la part de marché des crédits, tous segments confondus, encadrée par une gestion des risques rigoureuse (voir, ci-après, le détail de la reprise de Raiffeisenbank Bulgaria). En ce qui concerne notre assureur DZI aussi, nous ambitionnons une croissance plus forte que le marché, tant en assurance vie qu'en assurance non-vie, tant par le canal bancaire que par d'autres canaux.