Czech Republic Business Unit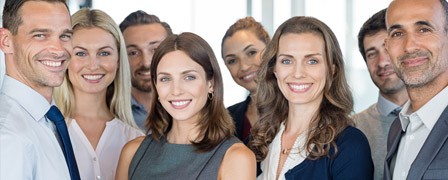 The Czech Republic Business Unit comprises the activities of the ČSOB group in the Czech Republic (under the ČSOB, Postal Savings Bank, Hypotečni banka, Patria and ČMSS) and the insurer ČSOB Pojišt'ovna.
Key data
Position in the Czech market in 2020*
212 bank branches
Insurance network consisting of tied insurance agencies, multi-agents, brokers, etc.
Estimated market share of 21% for traditional bank products, 23% for investment funds, 8% for life insurance and 9% for non-life insurance
4.2 million customers
Loan portfolio of 32 billion euros and deposits and debt securities of 42 billion euros
* Market shares and customer numbers: based on own estimates; when calculating the figure for customer numbers, account was taken of the overlap (roughly estimated) between the various companies in the group. Share for traditional bank products: average estimated market share for loans and deposits. Market share for life insurance: guaranteed-interest and unit-linked products (combined).
A bancassurance business model
As in Belgium, KBC owns both a bank and an insurance company in the Czech Republic, which work together closely.
On the banking side, we operate through the bank branches of ČSOB, the branches belonging to other subsidiaries (ČMSS, Hypoteční banka, ČSOB Leasing) and the PSB branches in the Czech postal network.
We sell insurance through various distribution channels, including a network of tied ČSOB insurance agents, ČSOB Pojišt'ovna agencies, ČSOB bank branches and multi-agents and individual brokers.
Focus in the coming years : adding value to our clients in a simple and efficient way
To maintain our position as the reference for bank-insurance by offering integrated, client-centric solutions.
To continue to digitalise services and to introduce new innovative products and services, including open bank-insurance solutions.
To concentrate on further simplifying products, processes (including application of Robotic Process Automation (RPA) and Intelligent Process Automation (IPA)), our head office, distribution model and branding, with a view to achieving even greater cost efficiency.
To unlock business potential through advanced use of data, to leverage our position as market leader in home finance and to focus even more strongly on growing the volume and profitability of our insurance offering.
To strengthen our business culture, with the goal of becoming even more flexible, agile and diverse.
To express our social engagement by focusing on environmental awareness, financial literacy, entrepreneurship and demographic ageing.