Czech Republic Business Unit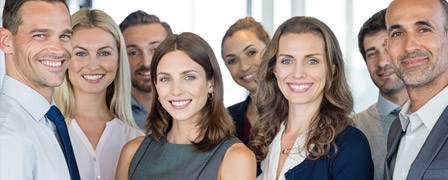 The Czech Republic Business Unit comprises the activities of the ČSOB group in the Czech Republic (under the ČSOB, Postal Savings Bank, Hypotečni banka, Patria and ČMSS) and the insurer ČSOB Pojišt'ovna.
Key data
Position in the Czech market in 2019*
225 bank branches
Insurance network consisting of tied insurance agencies, multi-agents, brokers, etc.
Estimated market share of 21% for traditional bank products, 24% for investment funds, 8% for life insurance and 8% for non-life insurance
4.2 million customers
Loan portfolio of 32 billion euros and deposits and debt securities of 40 billion euros
* Market shares and customer numbers: based on own estimates; when calculating the figure for customer numbers, account was taken of the overlap (roughly estimated) between the various companies in the group. Share for traditional bank products: average estimated market share for loans and deposits. Market share for life insurance: guaranteed-interest and unit-linked products (combined).
A bancassurance business model
As in Belgium, KBC owns both a bank and an insurance company in the Czech Republic, which work together closely.
On the banking side, we operate through the bank branches of ČSOB, the branches belonging to other subsidiaries (ČMSS, Hypoteční banka, ČSOB Leasing) and the PSB branches in the Czech postal network.
We sell insurance through various distribution channels, including a network of tied ČSOB insurance agents, ČSOB Pojišt'ovna agencies, ČSOB bank branches and multi-agents and individual brokers.
Focus in the coming years : adding value to our clients in a simple and efficient way
We will move from largely channel-centric solutions to ones that are client-centric, based on an integrated model that brings together clients, third parties and our bank-insurer.
We also want to offer new, innovative products and services by making use of digital opportunities and taking account of new trends, shifting client behaviour and new regulations.
We aim to continue to concentrate on simplifying products, IT capabilities, our organisation, our bank distribution network, our head office and branding, to achieve even greater cost efficiency.
We will expand our bank-insurance activities through steps like introducing a progressive and flexible pricing model, developing combined banking and insurance products, and strengthening our insurance sales teams.
We want to keep growing in our traditionally strong fields, such as lending to businesses and providing home loans. We will also advance in areas – like SME and consumer loans – where we have yet to tap our full potential.
We want to express our social commitment by focusing on environmental awareness, financial literacy, entrepreneurship and demographic ageing.