Our structure
Our group structure
We have aligned the governance of our group with our strategic choices and our business model, and have ensured that this structure supports effective decision-making and individual accountability.
Our group is essentially structured around three business units, which focus on the local business and are expected to contribute to sustainable earnings and growth. The business units are Belgium, the Czech Republic and International Markets.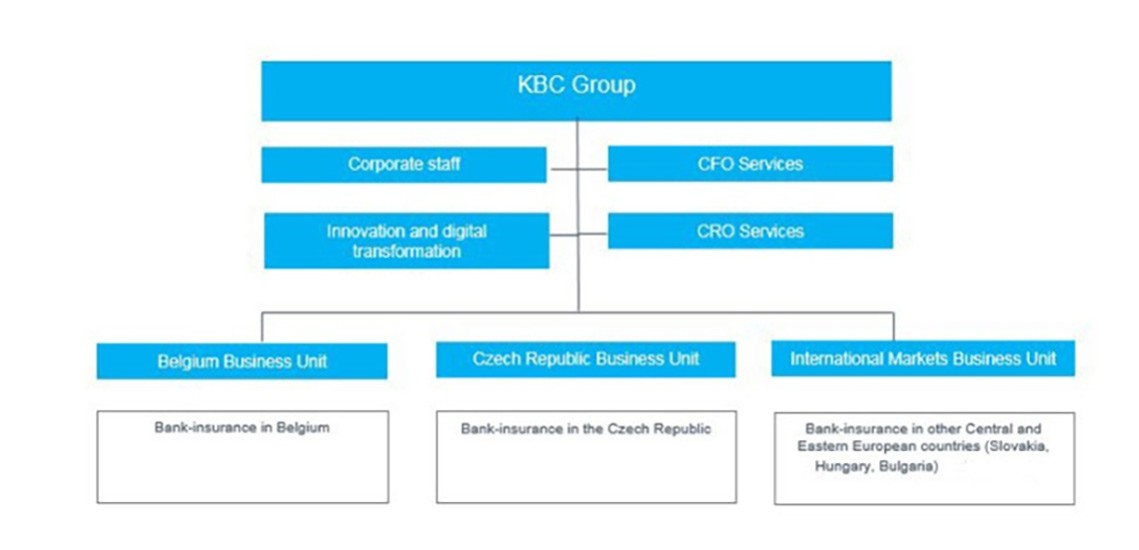 List of companies belonging to the group
The KBC group's legal structure has one single entity – KBC Group NV – in control of two underlying companies, viz. KBC Bank NV and KBC Insurance NV, each of which has several subsidiaries and sub-subsidiaries.