Our culture and values

Our culture strongly encourages cooperation and is the basis on which we build our business strategy. It is the way we do things to become the reference and be regarded as positively contributing to society.
Our Behaviour
We use the acronym 'PEARL' to define our culture and the way we behave.
Performance:  what we promise, we deliver
Empowerment: we foster the creativity and talent of each individual employee
Accountability: we take personal responsibility towards  our clients, our colleagues, our shareholders, our communities
Responsiveness: we act  readily and sympathetically on suggestions, influences, appeals and efforts of our colleagues, management and clients
Local embeddedness: we embrace  the diversity of our teams and clients in the different core markets, and act accordingly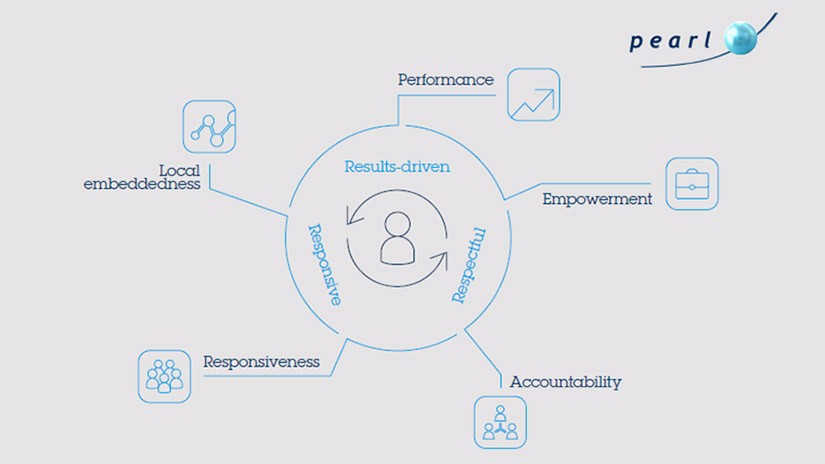 Our Values
We encourage all our employees to behave in a Responsive, Respectful and Results-driven way. These three values interact with each other and are key to the execution of KBC's strategy.
Respectful: we treat people as being equal, we are transparent, we appreciate people for what they do and who they are, we trust people
Responsive: we anticipate and act readily and sympathetically on suggestions, influences appeals or efforts
Result driven: we deliver what we promise, we meet objectives and deliver in line with the required time, cost and quality