International Markets Business Unit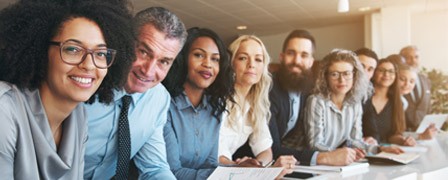 The International Markets Business Unit comprises the activities conducted by:
ČSOB and ČSOB Poist'ovňa in Slovakia
K&H Bank and K&H Insurance in Hungary
UBB and DZI Insurance in Bulgaria
KBC Bank Ireland
Key data
Market position in 2019*
Hungary
Slovakia
Bulgaria
Ireland
Bank branches
208
117
183
16
Insurance network
Various channels
Various channels
Various channels
-
Customers (millions)
1.6
0.6
1.3
0.3
Loan portfolio (in billions of EUR)
5
8
4
10
Deposits debt securities (in billions of EUR)
8
6
4
5
Market shares
- Bank products
10%
10%
9%
9% (retail)
- Investment funds
13%
7%
16%
-
- Life insurance
3%
3%
23%
-

- Non-life insurance

8%
4%
10%

-
* Market shares and customer numbers: based on own estimates; when calculating the figure for customer numbers, account was taken of the overlap (roughly estimated) between the various companies in the group. Share for traditional bank products: average estimated market share for loans and deposits. Market share for life insurance: guaranteed-interest and unit-linked products (combined). 
To aim to move from a branch-oriented distribution model to an omnichannel one in the Central European countries. We are fully committed to implementing a 'Digital First' strategy in Ireland (see below).
We want to target income growth in Hungary through vigorous client acquisition in all banking segments and through more intensive cross-selling, in order to raise our market share and our profitability. We aim to expand our insurance activities substantially, primarily through sales at bank branches and, for non-life insurance, via both online and traditional brokers. Simplifying products and processes is another key focus.
We want to maintain our robust growth in strategic products in Slovakia (i.e. home loans, consumer finance, SME funding, leasing and insurance), partly through cross-selling to ČSOB group clients. Simplifying products and processes is another key focus too.
We will focus – as regards the banking business in Bulgaria – on substantially increasing our share of the lending market in all segments, while applying a strict risk framework. The acquisition of United Bulgarian Bank in June 2017 should further support this growth. Our insurer, DZI, already commands a significant share of the market and our aim remains to grow faster than the market in both life and non-life insurance, via the bank and other channels. In this regard, KBC signed an agreement at the end of 2017, under which the group acquired the remaining 40% stake in UBB-MetLife Insurance Company AD, roughly doubling its share of the life insurance market in the process.
We will implement a 'Digital First' strategy and create an outstanding client experience in Ireland, which became a fully fledged core country in 2017. We aim to differentiate ourselves through the instant and proactive delivery of products and services and through a high level of accessibility (including mobile and contact centre). 'Core country' status also means that we aim to achieve a market share of at least 10% in the retail and micro-SME segments and to focus fully on bank-insurance in the same way as we do in our other core markets. We will offer insurance products through partnerships and co-operation agreements.
We want to implement a socially responsible approach in all countries, with a particular focus on environmental awareness, financial literacy, entrepreneurship and health.