Groene kaart wordt wit en gaat digitaal
In navolging van een Europese beslissing, vertaald door het Belgisch Bureau van de autoverzekeraars (BBAV) wordt de traditionele groene kaart vanaf 1 juli 2020 op wit papier aangeleverd en mag dit verzekeringsbewijs ook digitaal afgeleverd worden.
KBC maakt van deze wijziging gebruik om een nieuwe stap te zetten in de digitale communicatie met haar klanten en zal dit verzekeringsbewijs beschikbaar stellen in KBC Mobile en KBC Touch.
Het is een logische stap in het digitale aanbod van KBC naar haar klanten. Niet enkel het afsluiten van nieuwe polissen kan volledig digitaal, maar ook de schadeaangifte van de auto kan een particulier volledig digitaal aangeven en opvolgen.
De communicatie over een schadegeval gebeurt ook steeds meer digitaal, zodat de klant te allen tijde, en zo snel mogelijk, over de meest recente informatie beschikt.
Het verzekeringsbewijs is meteen elektronisch beschikbaar bij het afsluiten van een autoverzekering.
UBB Interlease offers the first full digital leasing in Bulgaria
The innovative service of UBB Interlease EAD and Eurotrust Technologies AD introduces a new way of leasing contracts on the Bulgarian market – remotely via mobile application
UBB Interlease (part of the Belgian KBC Group) in cooperation with the Bulgarian certification company Eurotrust Technology, provide the opportunity for their clients to sign their leasing contract remotely without having to visit an office of the leasing company or the office of the supplier of the leasing asset of their choice.
The new process ensures speed and saves customers efforts – they are not bound by the workload of the leasing company, nor by its working hours and the location of its offices and can receive, read and sign their leasing contract in minutes in a convenient Through the Evrotrust mobile application. 

In addition to convenience and speed, the digital signing of a leasing contract through the Eurotrust mobile application provides the customer with a copy of the document immediately after its signature and guarantees the identity of the parties through the strength of the qualified Electronic signature (EPC). And the signing, besides everything described above, is also completely free for the client.
"Providing a wide range of services to solve the problem of time and distance between client and expert for maximum convenience is an ambition of all companies in the KBC Group," said Petar Andronov, CEO of UBB and Country Manager of KBC Group. for Bulgaria.
 
Four major banks and Isabel Group join forces to streamline business services with KUBE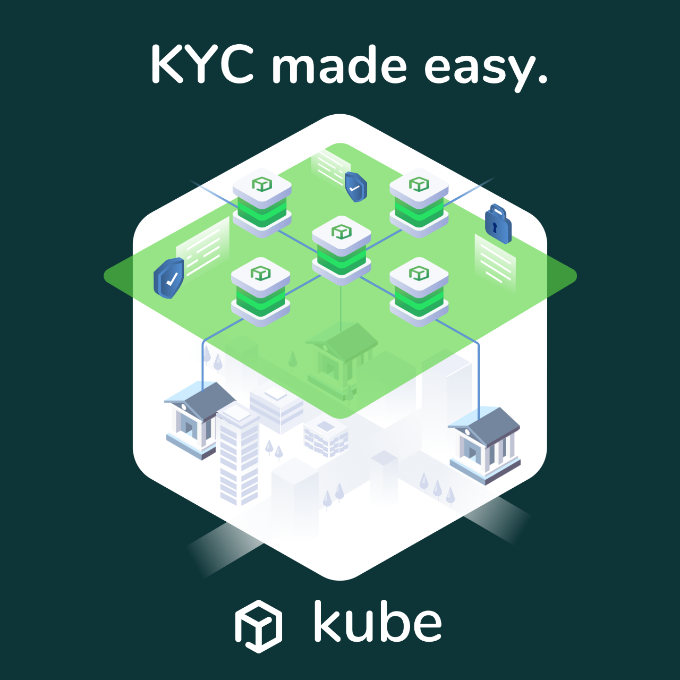 The four major Belgian banks Belfius, BNP Paribas Fortis, ING Belgium and KBC, along with Isabel Group, have today announced the launch of KUBE. The financial institutions will use the blockchain application KUBE for sharing corporate data as part of the Know Your Customer process. It will streamline the verification and maintenance of corporate identities for businesses and banks. In this way, KUBE will accelerate the provision of services to businesses and intensify the fight against fraud and money laundering. KUBE will allow the Belgian financial sector to be the first to use blockchain on a large scale for the identification of businesses.
Banks are obliged to verify the identities of the directors and principal shareholders of businesses opening business accounts, and to do so regularly, to prevent money laundering and fraud. From now on, they will be able to share this information via KUBE. In this context, the five parties have today signed a Memorandum of Understanding.
Smart investment assistant Matti puts together tracker portfolio tailored to the client's needs
With Matti, Bolero makes investing in the stock exchange even more accessible
Matti the new smart investment assistant from Bolero offers:
Assistance with portfolio composition of trackers (ETFs), with automatic monitoring and alerting thanks to investment algorithm
On the basis of a selected universe of 50 ETFs
9 portfolio profiles with the possibility to indicate personal preferences
As of 1,000 euros
Sharp all-in service cost ( 1% excl. VAT)
This is for:
Both retail investors who want to take their first steps on the stock market with a limited amount of money, as well as larger investors who are looking for some extra diversification.
Bolero and KBC clients as well as people who are not.