Market outlook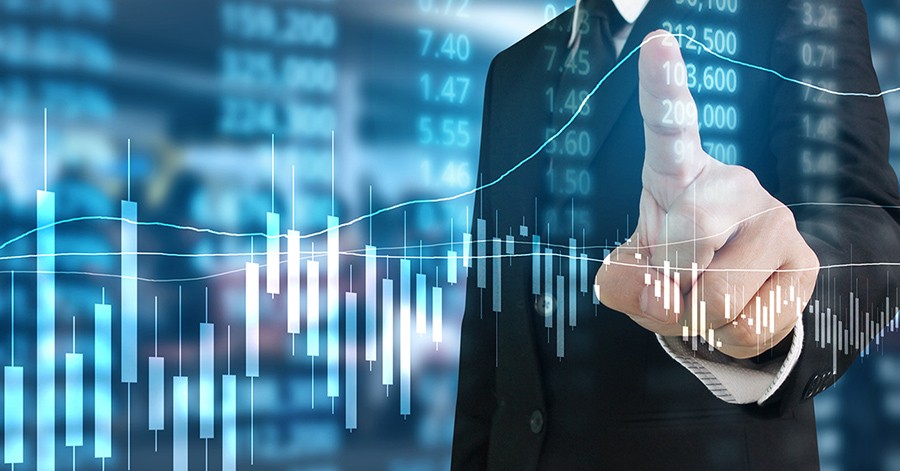 Update: 11 August 2022

Risk statement 
As we are mainly active in banking, insurance and asset management, we are exposed to a number of typical risks for these financial sectors such as – but not limited to – credit default risk, counterparty credit risk, concentration risk, movements in interest rates, currency risk, market risk, liquidity and funding risk, insurance underwriting risk, changes in regulations, operational risk, customer litigation, competition from other and new players, as well as the economy in general. KBC closely monitors and manages each of these risks within a strict risk framework, but they may all have a negative impact on asset values or could generate additional charges beyond anticipated levels.
At present, a number of factors are considered to constitute the main challenges for the financial sector. These stem primarily from the impact of the war in Ukraine, not just directly, but even more so indirectly due to the resulting increase in energy and commodity prices and supply-side shortages, which were already stressed following the coronavirus pandemic. This has led to a surge in inflation, resulting in upward pressure on interest rates, volatility on financial markets, lower growth prospects (with the increased likelihood of a recession or stagflation scenario) and some concerns on the creditworthiness of counterparties in the economic sectors most exposed. These risks affect global, but especially, European economies, including KBC's home markets. Regulatory and compliance risks (including capital requirements, anti-money laundering regulations and GDPR) also remain a dominant theme for the sector, as does enhanced consumer protection. Digitalisation (with technology as a catalyst) presents both opportunities and threats to the business model of traditional financial institutions, while climate-related risks are becoming increasingly prevalent. Finally, cyber risk has become one of the main threats during the past few years, not just for the financial sector, but for the economy as a whole. The war in Ukraine has again increased vigilance in this area.
We provide risk management data in our annual reports, quarterly reports and dedicated risk reports, all of which are available at www.kbc.com.
Our view on economic growth
After recording negative, quarter-on-quarter real GDP growth (-0.4%) in the first quarter of 2022, the US economy shrunk again in the second quarter, this time by -0.2% quarter-on-quarter due largely to a run-down of inventories and subdued investment activity. However, the latest producer and consumer confidence indicators suggest a further weakening of economic growth in the coming quarters, driven by high inflation and tightening financial conditions. Meanwhile, after strong growth in the first quarter (+0.6% quarter-on-quarter), euro area growth in the second quarter even slightly accelerated to +0.7% quarter-on-quarter. This was largely accounted for by the service sector, such as tourism, in Southern European countries. In the second quarter, economic growth slowed in both Belgium and the Czech Republic, but still remained positive at +0.2% quarter-on-quarter. As for the second half of 2022, we expect the war in Ukraine to impact the European economy more severely than its US counterpart. Therefore, economic stagnation in the euro area in the quarters ahead cannot be ruled out.
The main risk to our short-term outlook for European growth relates to the possibility that a severe disruption of Russian gas supplies will cause critical energy shortages. This would lead to an additional upward price shock for energy, further weighing on consumption and business activity, with the additional risk of selective gas rationing and potential sectoral shutdowns. Other risks continue to include general, post-pandemic supply chain disruptions, new waves of Covid infections and vulnerability caused by high levels of debt in what are tightening financing conditions worldwide. 
Our view on interest rates and foreign exchange rates
To fight increasing inflationary pressure, the Fed continued to raise its policy rate in the second quarter by 50 basis points in early May and by 75 basis points in mid-June and end-July each.  We expect the Fed to continue raising its policy rate in the coming quarters. Moreover, the run-down of the Fed's balance sheet ('Quantitative Tightening') has started in June and will be fully phased in by September. Meanwhile, the ECB also ended net purchases under its general Asset Purchase Programme at the end of June and raised its policy rates at the end of July by 50 basis points to address above-target inflation rates in the euro area. We expect this move to be the start of a cycle of rate normalisation.
Both US and German 10-year yields rose, on balance, by about 50 basis points during the second quarter in a largely synchronised move. By mid-June, yields had risen by as much as approximately 100 basis points, before falling again to their current levels, which are now pricing in the increasing risk of recession. These movements in the second quarter were driven primarily by changing market expectations about how Fed and ECB monetary policy would react to exceptionally high inflation rates. In the second quarter, the euro continued to depreciate against the US dollar, heading towards parity before tentatively stabilising. The weakening euro was the result of widening interest rate differentials and the fact that the European economy is more severely affected by the ongoing energy crisis. Since these factors are likely to persist in the coming quarters, we expect the euro to further depreciate to below parity with the US dollar.
The Czech koruna (CZK) depreciated slightly against the euro in the second quarter. It depreciated sharply for a time in mid-May, but received support through targeted FX interventions by the Czech National Bank (CNB). In its fight against strong inflationary pressures, the CNB raised its policy rate in two steps, increasing it from 5% at the beginning of the second quarter to the current rate of 7%. We expect one more rate hike of 50 basis points, which will probably be the peak of the current tightening cycle. Further targeted FX interventions by the CNB, when necessary, are expected to stabilise the koruna against the euro in the coming quarters.   
The Hungarian forint (HUF) depreciated significantly against the euro. The weakness of the HUF is related to significant domestic inflationary pressures, as well as elevated degrees of (global) risk aversion. To address inflation and prevent the HUF from weakening even further (thus adding to the inflationary pressure), the National Bank of Hungary raised its base rate from 4.4% at the beginning of the second quarter to its current level of 10.75%. This tightening cycle is expected to continue in the quarters to come.
For more detailed analyses and data, please refer to KBC Economics.
Disclaimer: the expectations, forecasts and statements regarding future are based on assumptions and assessments made when drawing up this text. By their nature, forward-looking statements involve uncertainty. Various factors could cause actual results and developments to differ from the initial statements. Moreover, KBC does not undertake any obligation to update the text in line with new developments.