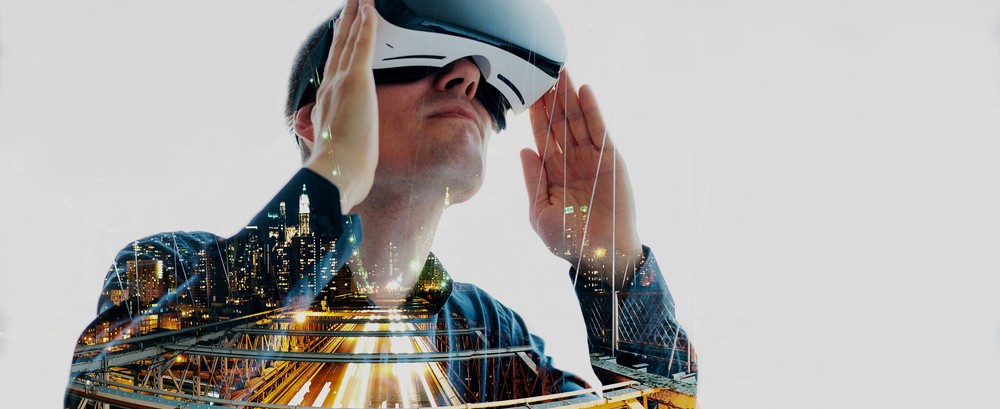 ČSOB-customers can now easily park in Prague with the DoKapsy app.
The more than 60,000 ČSOB-customers who use the DoKapsy app, can now also use this for parking in Prague. "The app DoKapsy from ČSOB is a unique helper for simpler shopping and travelling. Users now do not have to search for parking machines or look for change in their wallet, but they may pay through the app", explains Michaela Lhotková, Member of the Board of ČSOB.
Mastercard and Xiaomi launch wearable in the
Czech Republic
ČSOB is the first bank for which these payments will work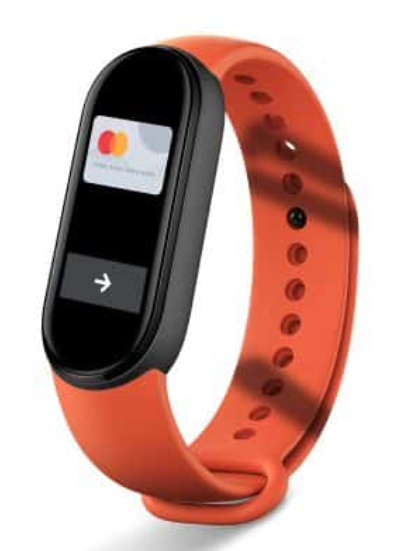 Xiaomi and Mastercard have come out with a new payment bracelet. The Xiaomi Mi Smart Band 6 NFC allows its owners to store a tokenized payment card on the device. In the Czech Republic, 27% of people already use their mobile phones to pay for purchases, and payments with watches and other wearable devices are also gaining popularity.
KBC Partners with Personetics to boost digital customer engagement and financial wellness

KBC has partnered with Personetics, the leading global provider of financial-data-driven personalization and customer engagement solutions for financial services. The companies will be working together to deliver multi-lingual, proactive, data-driven solutions to increase customer engagement on KBC's mobile application to meet customer needs.
Personetics AI models use customers' financial data to automatically configure and categorize all transactions, simplifying and greatly improving the user experience. Personetics provides KBC with a powerful Engagement Builder Platform, "Engage," to enable KBC to modify existing and create ongoing insights and recommendations for customers. As a result of implementing Engage, KBC saw a clear rise in engagement, including high opt-in and session use above industry benchmarks with a +90% satisfaction rating.
"Exceeding customer expectations of KBC Mobile is what excites our team. One way of achieving this is through saving time & money. For example: getting a quick heads-up to check if a double payment was intended. Or a notification when you received a payment, in the likes of a tax return. Each time we are able to provide such relevant information, it may give a small, but tangible benefit to the customers' life and add to his or her personal financial insight. Personetics is helping us achieve that type of relevance." says Karin Van Hoecke, General Manager (Digital) Transformation and Data at KBC.
"Personetics' Engage solution provides us with both flexibility and scale. With their broad catalog of proven valuable and relevant insights, we could develop and extend our PFM solution much quicker than if we would have built everything from scratch ourselves. In addition, we also benefitted from Personetics' extensive hands-on experience with their banking customers. With Personetics' brand-new Engagement Builder, we received a powerful tool that provides us with even more flexibility than before. It will allow us to design custom insights without the need to develop them manually. This will help us to differentiate our PFM solution from those of our competitors."- Jurgen Indekeu, Policy Advisor for Mass Retail segment at KBC 
"KBC's usage numbers show us, yet again, that customers are hungry for relevant, succinct information about their finances. When their bank-insurer delivers that information through customized, helpful insights, they're much more likely to engage over time," says David Sosna, CEO of Personetics.
The partnership agreement between Personetics and KBC is projected further to validate KBC as a leading European Financial Institution. Additional services and functionalities are expected to be rolled out in the coming months, with KBC adding Personetics functionality for their Small and Midsize Business clients to strengthen KBC's personalized engagement offering across the board.
The detailed Case Study about the partnership can be accessed by clicking here.
everyoneINVESTED included in WealthTech100 list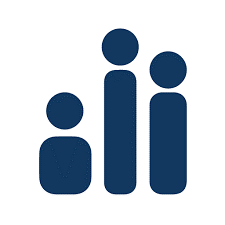 Digital anchoring of savings into investments now also in
Germany and Italy thanks to targeted partnerships.

everyoneINVESTED, which was included in the reputable WealthTech100 list of the world's most innovative companies barely a year after its inception, takes another important step in its mission to get everyone investing. 
• The WEALTHTECH100 is an annual list of the 100 most innovative Wealth Tech companies in the world compiled by a panel of experts and analysts from over 1,000 companies. everyoneINVESTED brings technology components to professional wealth managers and financial institutions, built around its expertise in behavioural economics, to make digital investing more accessible. It focuses on determining investor preferences and anchoring savings into investments, each time explicitly through digital channels such as mobile banking apps and thus without human encouragement. The digital application for determining investor preferences was launched last year in partnership with Objectway.
 
• Today everyoneINVESTED announces partnerships with Fincite and Prometeia for the digital anchoring of savings in Germany and Italy respectively. On a European level, these are the countries with the highest savings volumes. Both partners are strongly embedded in the financial landscape of their home market and offer complementary expertise as integrators of technology in mobile banking apps.
As of today: from KBC Mobile to the Helena platform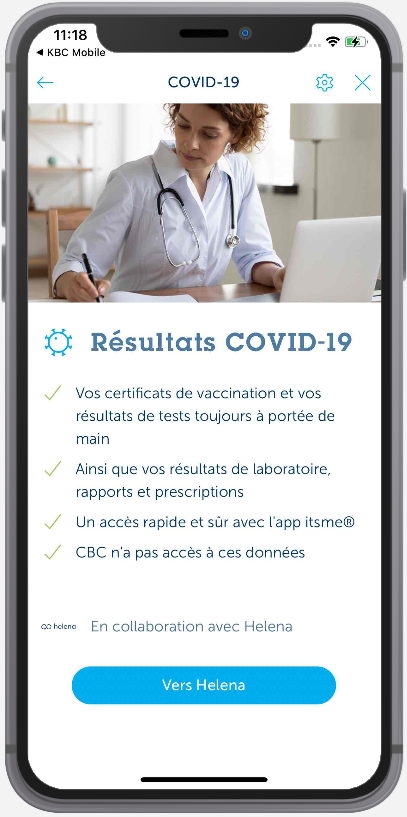 As of today KBC and non-KBC customers are able to use the KBC Mobile app to gain quick, safe and easy access to Helena, a secure platform for exchanging medical data between patients and health-care providers.
On the platform, they can check their medical file and documents (prescriptions, vaccinations – including Covid-19 jabs – test results and, in due course, Covid-19 certificates) after opening a browser link from KBC Mobile and using the authentication capabilities provided by the government (itsme in the case of KBC Mobile).
European Cloud User Coalition (ECUC) publishes its Position Paper on public cloud computing
Leading European financial Institutions have established the ECUC in January 2021
ECUC has developed a joint position on common solutions for secure public cloud enablement
The resultant ECUC – Position Paper has now been published
 The ECUC announces the publication of its Position Paper on public cloud computing in the European financial industry. The motivation is to work with Cloud Service Providers to effectively resolve common issues upon cloud enablement that are being faced by financial institutions.
The Position Paper covers the topics Privacy, Security, Governance & Regulation as well as Standard Contractual Clauses. It also contains the ECUC's position on the EU's proposed Digital Operational Resilience Act (DORA).
In January the ECUC was founded and has now 19 financial institutions in Europe as members. It remains open to additional members that seek to collaborate on setting future standards for public cloud computing.
Among others Allied Irish Banks, Bank of Ireland, BAWAG Group, Belfius Bank,
Commerzbank AG, Deutsche Börse AG, EFG Bank AG, Erste Group Bank AG, Euroclear, ING Groep N.V., KBC Bank NV, Landesbank Saar, Permanent TSB, Raiffeisen Bank International, Swedbank AB and UniCredit S.p.A. stand as ECUC members behind the Position Paper.
An overview and quick indicative valuation of your real estate in KBC Mobile and KBC Touch thanks to an AI model.

KBC Private Banking & Wealth clients now also have a user-friendly application to obtain an estimated valuation and overview of their residential real estate in KBC Mobile and KBC Touch.
The client records their real estate in the application, they receive an immediate estimate of the value of their real estate assets. The expected value of a building is provided by an AI model, a state-of-the-art algorithm which uses historical sale prices of buildings financed by KBC to learn which characteristics of a property determine the price. These characteristics are drawn from public sources, such as Land Registry and Statbel data.
The algorithm takes into account building characteristics such as the size, but also includes the characteristics of the plot. It also takes into account information about the immediate neighbourhood and wider setting, such as accessibility, noise nuisance, proximity of shops and many other factors. The predicted prices are also automatically adjusted in line with the latest trends in property prices. Clients can further refine the valuation by entering additional information such as year of build, number of bedrooms, EPC rating, etc.
The estimate is updated each time the client consults the application, taking into account the latest market conditions. Currently clients can register apartments, houses and building plots located in Flanders and Brussels. The intention is to expand and refine the application.
CSOB recently released some great, new features for its Mobile Banking App.
Virtual assistant, new identity application,eco card or new voice bot for call centre…all very convenient SB(smart banking)services for CSOB clients.
https://www.youtube-nocookie.com/embed/pk13cnE5ZUM
(Dutch only) Snel en eenvoudig Kom op tegen Kanker steunen via KBC Mobile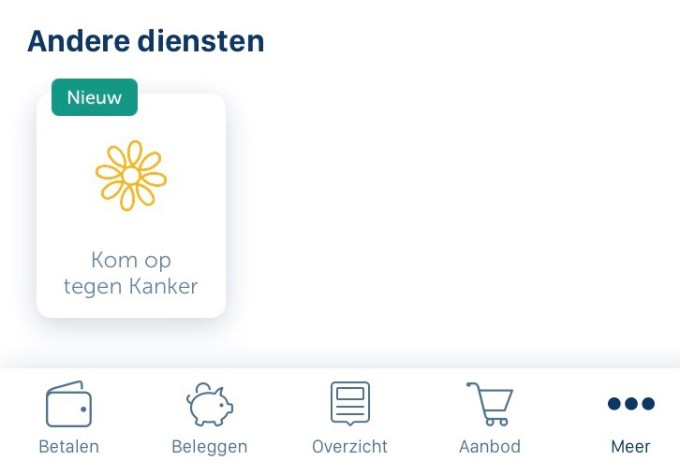 Sinds begin december 2020 deden gebruikers van KBC Mobile - via een tegel in KBC Mobile - 4882 giften voor een totaal bedrag van 265.000 euro aan Kom op tegen Kanker.
2020 was ook voor Kom op tegen Kanker een moeilijk jaar omdat verschillende fundraising-activiteiten niet konden doorgaan. Om de activiteiten van Kom op tegen Kanker te ondersteunen heeft KBC het voor klanten en niet-klanten heel makkelijk gemaakt om een gift te doen. In KBC Mobile hoeven ze slechts op de Kom op tegen Kanker-tegel te tikken en een bedrag naar keuze over te maken.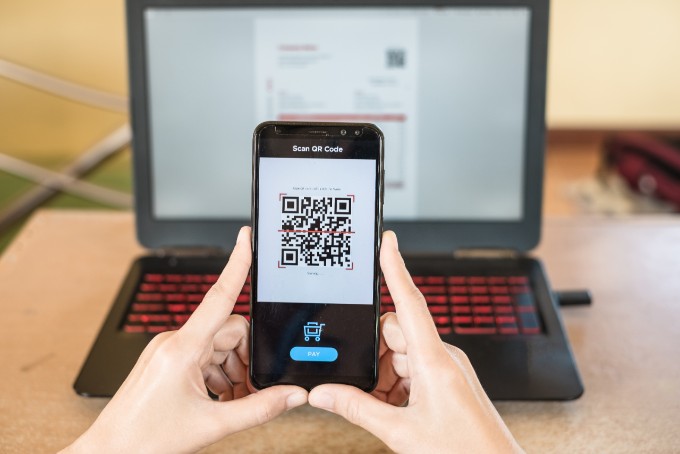 Instant Card Service gives KBC customers immediate access to a digital version of their debit card.
KBC (Brussels) / CBC today became the first big bank in Belgium to start offering the Instant Card Service.
With this service, KBC customers requesting a new debit card or replacing an existing one, are able to gain digital access to their new card right away in KBC Mobile.
Customers can then immediately:
Pay contactless in shops 
The new debit card can be linked to contactless payment solutions such as KBC MobilePay, Google Pay, Apple Pay, FitBit Pay, 

Garmin Pay or a wearable device.
·Pay on the internet
The new debit card's details can be retrieved in KBC Mobile, meaning that customers can use them for purchases over the internet and confirm the payment with MobilePay by scanning the QR code. 

The customer receives the physical debit card a few days later.
Opening a new account is also much easier and now takes just six minutes. This user-friendly and convenient way of working was 'smart copied' from our KBC Ireland colleagues, who launched this standard for customer onboarding back in September 2017. More convenience and less hassle can only mean even more benefits for our customers. Indeed, when customers use itsme to sign documents digitally, they can have an active account in less than four minutes.

UBB has created an online platform for trade finance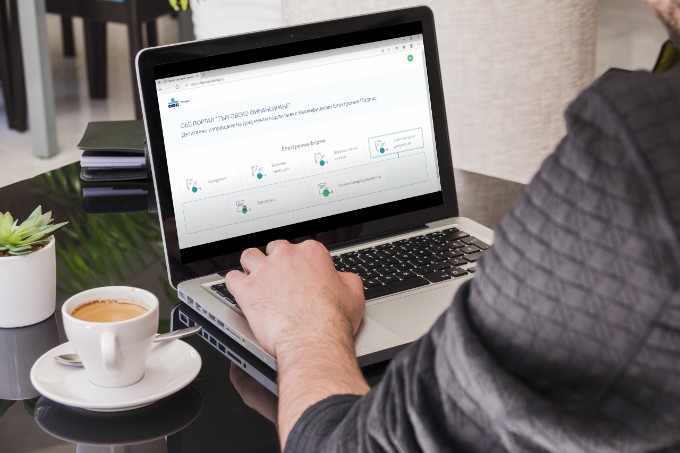 Given the constantly growing need and search for digital solutions, United Bulgarian Bank has created the innovative web-based platform UBB Trade Finance Portal for its business clients . 
UBB business-clients may submit (fully online) orders for letters of credit, bank guarantees, documentary collection, ... signed with a Qualified Electronic Signature (QES). 
UBB is the first Bulgarian bank  to offer such a solution to its corporate clients, in order to optimize the trade finance processes, notorious for being time-consuming and involving physical exchange of documentation.