Our own environmental footprint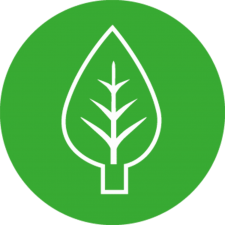 KBC has defined environmental responsibility as one of its focus areas because we recognise more than ever that our operations and businesses have an impact on the environment. To limit our direct and indirect impact on global warming, we have started a group-wide programme to reduce our own environmental footprint.
In the run-up to the 'Paris UN Conference on climate change' (COP21) in December 2015, KBC Group emphasised this engagement by signing the 'Message from Belgian stakeholders in support of the COP21'.
In 2019, we signed the Collective Commitment to Climate Action, an initiative of the United Nations Environmental Programme Finance Initiative (UNEP FI) and a clear expression of the more general UNEP FI Principles on Responsible Banking, to which KBC committed itself in 2018. By signing the Collective Commitment to Climate Action, KBC bolsters its determination – in cooperation with its clients – to stimulate the greening of the economy as much as possible and thus to limit global warming to well below 2°C, striving for 1.5°C, in line with the Paris climate agreement. We already have targets in place to reduce our direct environmental footprint to significantly below the 2°C scenario, but KBC is also committed to addressing its indirect impact on the climate. For more information on the progress we have made and the initatives we have taken, please refer to the 'Collective Commitment to Climate Action – Year One in Review' report published by the UNEP FI in December 2020.
More information can be found in the KBC Group Sustainability Report.

Our targets and progress
KBC is a net climate-neutral company as of 2021 through voluntary offset of our remaining direct environmental footprint by means of high-quality climate projects. 
KBC substantially reduced in 2021 its direct environmental footprint by 71% compared to base year 2015. 
KBC reached in 2021 its ambition of 100% renewable electricity consumption. 
Our achievements

Below you find an overview of our achievements. For more detailed information, please see the KBC Group Sustainability Report.
Our direct environmental footprint
The decreasing trend in the direct footprint is reflected in KBC Group's direct environmental footprint, which has decreased by 71% absolute and 69% per FTE from 126 542 tonnes CO2e (3.3 tonnes CO2e per FTE) in 2015 to 36 841 tonnes CO2e (1.02 tonnes CO2e per FTE) in 2021. In 2021, KBC cut GHG emissions by 34% compared to the previous year. The significant reduction of our direct environmental footprint is casued by the switch to 100% electricity from renewable sources in 2021 and various other ongoing reduction activities. On top of these reduction activities the GHG emissions reduction also results from Covid-19 pandemic measures such as swith to teleworking and travel bans in our core countries with a substantial impact on GHG emissions from both commuter and business travel. 
At the 2021-peak of the coronavirus wave more than 50% of our employees from across the group worked from home. Moreover, reporting year 2021 included a full-year impact of Covid-19 measures versus previous reporting year only two quarters were impacted. 
In 2021, we cut total GHG emissions from our own operations by 34% compared to the previous year. 
For the fifth year on a row, for 2021 the underlying data and calculations of the GHG emissions of KBC Group have been verified by an external party in accordance with ISO14064-3. Vinçotte has verified the greenhouse gas assertion of KBC Group of 36 841 ton of CO2e to a level of reasonable assurance and concluded that the reported greenhouse gas emissions of KBC Group for 2021 are reliable and fairly stated.
ISO 14001 and ISO 50001 certification
The implementation of an ISO 14001 environmental management system in all our entities will lead to a continuous improvement of the environmental impact of KBC Group and contribute to the achievement of the GHG emission reduction target. Some entities decided to also introduce an ISO 50001 energy management system, that helps to efficiently reduce the use of energy.
Prior to the ISO 14001 certification and based on previous voluntary audits, KBC in Belgium has already received the Ecodynamic Business Label for its Havenlaan premises in Brussels and the West Flanders Environment Charter for its offices in that province.

In Belgium, for its building at Havenlaan 2 in Brussels, KBC was able to register its support services for the EMAS (Eco-Management and Audit Scheme) on 31 January 2013, making us the first Belgian financial institution to be admitted to this European programme. Read the public environmental statement (in Dutch) and the validation (in Dutch).