Longevity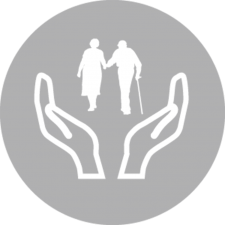 People are living longer, which is obviously a reason to celebrate. It also means, however, that we need to adjust our policy and our range of products and services. We are preparing ourselves for the new society, where at least one client in three is aged over 60 and our employees too will have to work for longer. Grey is the new colour.
Please find below some concrete examples:
the launch of the Senior's Guide to the World of Finance – an eBook that brings financial an digital services closer to senior;
offering guidance for seniors and people caring for the elderly on how to solve age-related problems and proving answers in areas such as legal, social, health, family and psychological matters (Sue Ryder Neztratit se ve stáří (neztratitsevestari.cz));
digicoaches supporting clients who do not yet use KBC Mobile or KBC Touch onto the digital path (during Covid-19 period over the phone and through extensive communications that highlight the advantages of digitisation).