Financial literacy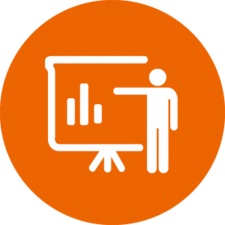 Financial literacy has three dimensions for KBC:
Financial advice: helping clients make the right choices through good and transparent advice, and clear communication.
Financial behaviour: using analysis to understand and respond to client behaviour more effectively.
Financial education: raising citizens' understanding of financial concepts and products. And that also means young people, since tomorrow's financial consumers should be able to make carefully thought-out choices.
Please find below some concrete examples:
Launching financial education initiatives in all countries, including seminars, various master's programmes, a range of digital learning packs and internships.
ČSOB staff have been providing lessons on financial themes at various schools in the Czech Republic since 2016.
Organising projects to simplify and improve our client communication.
Running the 'Get-a-teacher' initiative at KBC Belgium to give schools the opportunity to extend financial knowledge by 'ordering' a teacher from KBC.