Financial literacy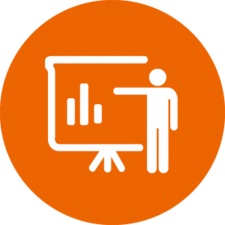 Financial literacy has three dimensions for KBC:
Financial advice: helping clients make the right choices through good and transparent advice, and clear communication.
Financial behaviour: using analysis to understand and respond to client behaviour more effectively.
Financial education: raising citizens' understanding of financial concepts and products. And that also means young people, since tomorrow's financial consumers should be able to make carefully thought-out choices
Please find below some concrete examples:
'Get-a-teacher' at KBC Belgium, which gives schools the opportunity to extend financial knowledge by 'ordering' a teacher from KBC;

p

rimary and secondary school lessons by ČSOB

colleagues in the Czech Republic;

Bolero's B-coach programme, which focuses on young people's financial knowledge of the stock market;

K&H e-dukacio cyber security programme in Hungary;

o

rganising projects to simplify and improve our client communication.