Financial literacy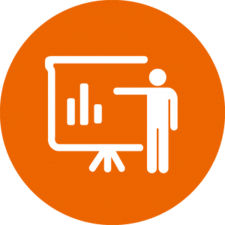 Financial literacy has three dimensions for KBC:
Financial advice: helping clients make the right choices through good and transparent advice, and clear communication.
Financial behaviour: using analysis to understand and respond to client behaviour more effectively.
Financial education: raising citizens' understanding of financial concepts and products. And that also means young people, since tomorrow's financial consumers should be able to make carefully thought-out choices
Please find below some concrete examples:
giving schools the opportunity to extend financial knowledge of pupils by 'ordering' a teacher from KBC;
primary and secondary school lessons by ČSOB colleagues in the Czech Republic with accreditation from the Ministry of Education;
Ready, Steady, Home, a virtual event held by KBC Ireland to inform clients about the Irish housing an mortgage market;
enabling children to improve their financial and digital literacy in an entertaining way with the FILIP app;

organising projects to simplify and improve our client communication.