Environmental responsibility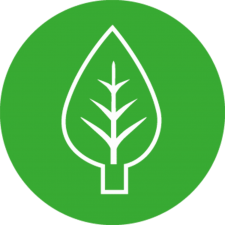 Environmental responsibility to us means continuing to reduce our own environmental footprint and creating a variety of initiatives and targets to achieve that. It also means, however, taking further steps to develop business solutions that have a positive impact on the environment.
Please find below some concrete examples:
issuing the third KBC Green Bond;
expanding multi-mobility at KBC Autolease, including the development of bicycle leasing for companies;
launching the MoveSmart app enabling users to track the order of their new lease car or lease bicycle in addition to providing multi-mobility; services 24 hours a day, 7 days a week;

introducing the COSME programme – a specific lease product for the financing of electric and hybrid vehicles and equipment related to renewable energy - by UBB Interlease;

calculating the greenhouse gas emissions of the entire KBC Group's loan portfolio based on the PCAF methodology;

calculating the climate-related impact of our own investments and asset management portfolio through Trucost data and methodology;

incentivising clients at ČSOB in the Czech Republic to buy or build energy-efficient homes or make homes more energy-efficient by rewarding them with a lower mortgage rate;

development of a Multi-peril climate insurance for farmers;
partnership with Encon to support businesses in their transition to become more sustainable.