Our employees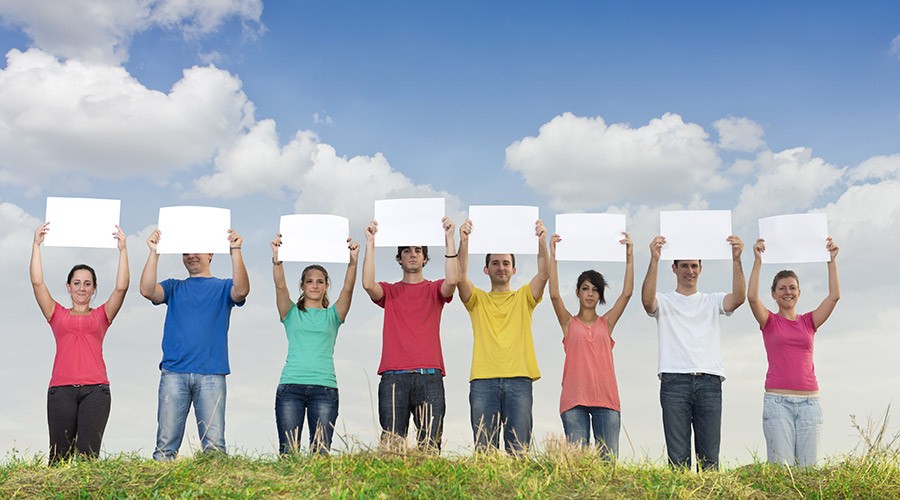 Developing and maintaining  trust via long-term relationship with all our stakeholders is our top priority. And it all starts with our employees. To constantly nourish engagement and long term perspective with all our employees we:
we develop our people's ability to always perform better
we encourage our people to innovate, independent of their function and across departmental boundaries
we foster vertical and horizontal collaboration
we strive to reduce complexity
we exploit the richness of diversity
we develop a unique customer centricity mindset at all levels of our group
we encourage international exchange of best practices
our business culture PEARL+
KBC and older staff opt for unique end-of-career approach with Minerva Plan
With the Minerva end-of-career plan, senior workers aging 55 years or older have the opportunity to work outside KBC in the social and non-profit sector while keeping their contract at KBC. This enables social and non-profit organizations to attract mature, skilled employees with more than 10 years of experience in a large, structured and digitized organization. The senior KBC employee can use its talents in a different environment continuing working with enthusiasm and at the same time contributing to society.'

Employee engagement
We keep close track of our employees' opinions. We carried out two group-wide survey on employee engagement in 2021. We measured engagement focusin on  questions that are top of mind (e.g. How do you experience the ongoing diital transformation?, How do you see sustainability as part of the KBC strategy? ...). The employee engagement survey was integrated into a broader study depending on the local needs. For KBC Belgium, this took the form of a second 'Shape your future' survey. In addition to engagement, we measured the impact of our strategy update.
Fair remuneration
Through continual assessment and by modifying and making our remuneration policy more transparent, we aim to increase our employee's development potential and to pay them a fair salary. We also take due account of general societal developments, such as traffic congestion and childcare, and their impact on our employees. We have a number of flexible working arrangements in Belgium and Central and Eastern Europe and have a history of teleworking.

Diversity and inclusion
In our staff regulations, selection and promotion policy, and our performance appraisal systems, we do not discriminate in any way based on gender, religion, ethnic background, sexual orientation or similar grounds. We also reject any form of discrimination in recruitment and promotion.
We recently renewed the KBC Group Code of Conduct for Employees in order to remain the reference and continue to play our positive role in society. It sets out the guidelines on how we do things at KBC and guides our staff through the key behaviours we expect from all group employees. They include fostering a safe working environment in which everyone feels they can be themselves and discrimination, harassment – sexual or otherwise – and all other direct and indirect forms of intimidation are not tolerated.
We have shown that we value diversity and inclusion and have introduced in 2021 a first Policy on Diversity and Inclusion.

Social consultation
We work very closely with employee organisations. We hold regular talks with the works council and its committees, and consult health and safety committees and union representatives. Our Central and Eastern European operations take part in the European Works Council.
Employee growth and development
Our group's firm ambition is to make our organisation and employees future proof. We are committed to a culture in which learning is an integral part of our daily activities. Our company is in full transformation. In line with changes in society, data, technology, artificial intelligence and machine learning are becoming increasingly important. One illustration of this is the introduction of our digital assistant Kate. It is, therefore, crucial that our employees have the skills and flexibility to deal with these changes. To help make that possible, we launched the digital learning platform, StiPPLE, in 2020.

Staff numbers
| Number of staff, KBC Group * | 31/12/2021 | 31/12/2020 | 31/12/2019 |
| --- | --- | --- | --- |
| In FTEs | 37207 | 37 696 | 37 854 |
| In headcount | 40 428 | 40 863 | 41 058 |
| In % |   |   |   |
| Belgium | 39% | 39% | 40% |
| Central & Eastern Europe | 57% | 57% | 55% |
| Rest of the world | 4% | 4% | 5% |
| Men | 44% | 44% | 43% |
| Women | 56% | 56% | 57% |
| Full-time | 83% | 83% | 83% |
| Part-time | 17% | 17% | 17% |
* Please note that flexible DPP and DPC contracts (temporary contracts primarily for students) in the Czech Republic and Slovakia have also been included in the totals (but not in the other breakdowns in the table